NANOCOMM
The ARC Industrial Transformation Research Hub for Nanoscience-based Construction Material Manufacturing (Nanocomm) brings together experts from across disciplines with the aim of transforming the construction materials industry into an advanced manufacturing sector.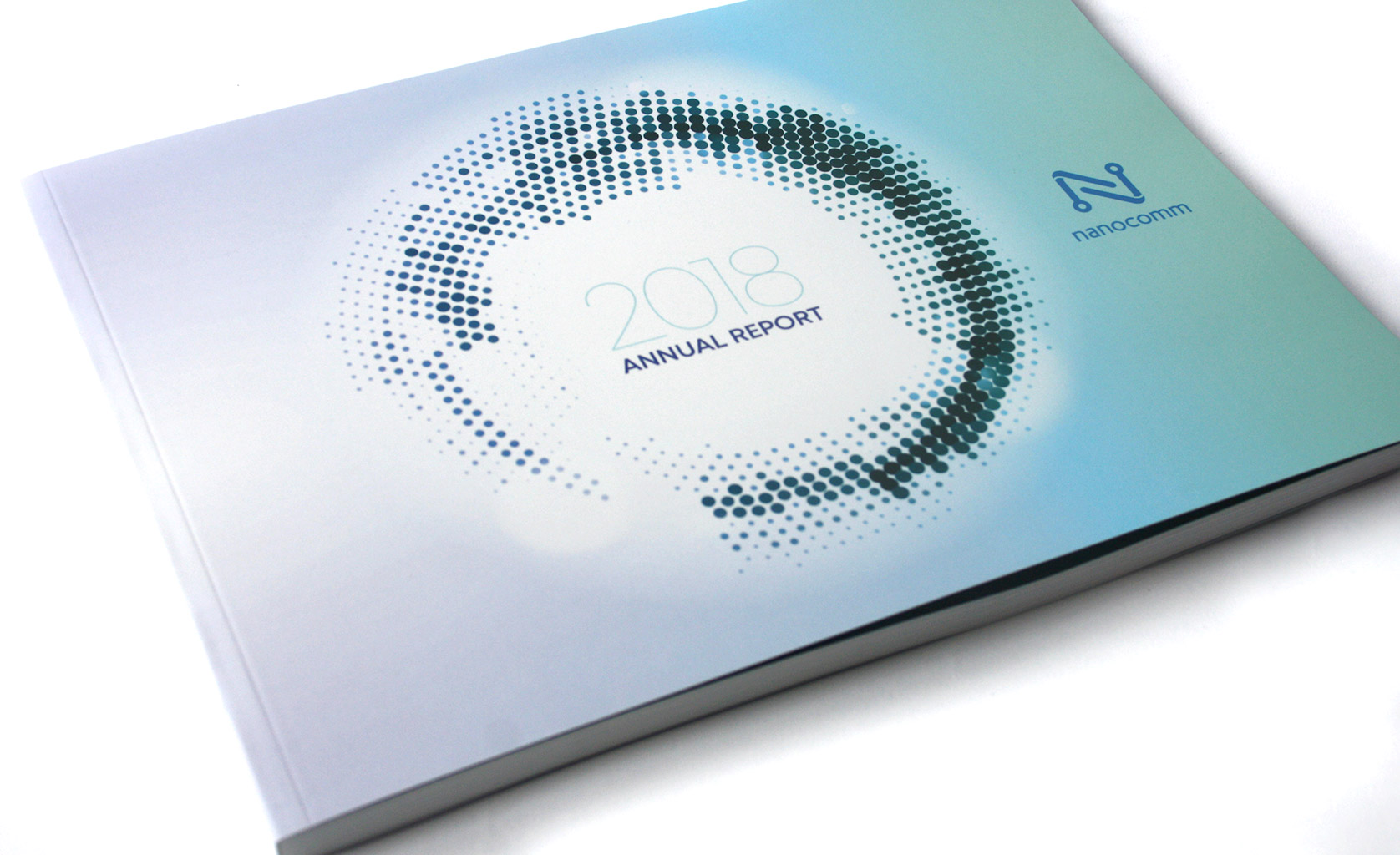 Nanocomm was a Centre in it's early days and was still developing it's identity and unique voice. With a large number of projects to report on, this annual report brought together a huge amount of information, KPI's, personnel, and performance information into a single document.
The challenge was to present this information in an engaging way that was cohesive but not repetitive.
SOLUTION
The report is presented in a landscape format, to engage the reader and invite them to read about the story of Nanocomm. A landscape format also translates well to the web. Bold graphical devices and strong photography tell a story throughout the document, along with feature pull quotes and infographics. Each section is colour coded to help the reader to navigate through it easily. A subtle spot UV finish on the cover added an element of interest.
Nanocomm were such a lovely team work with.