DMcNaughton Art
Deb McNaughton is a Melbourne based contemporary artist who has a love of colour and patterns, and creates statement artworks, home decor and wearable art.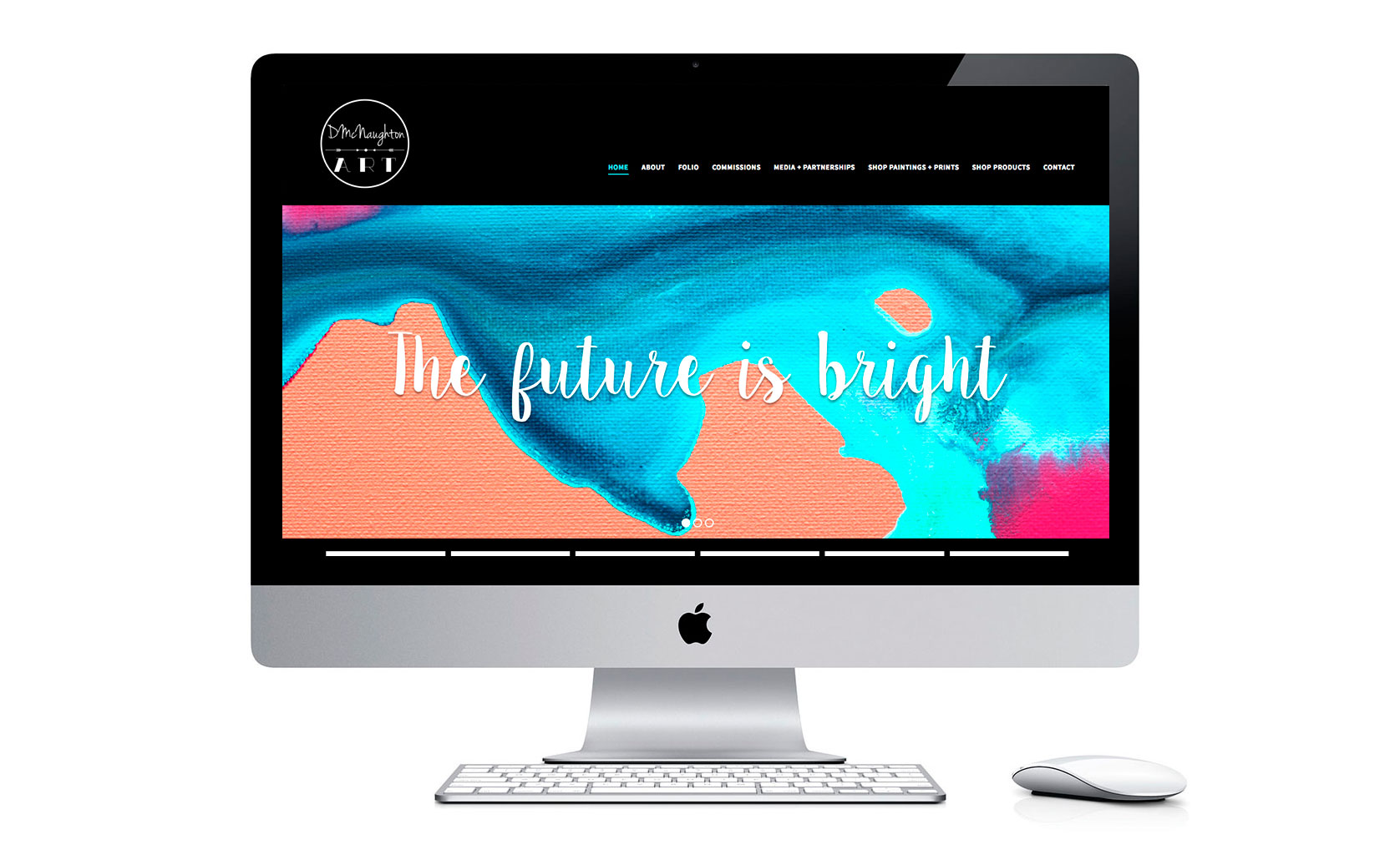 To create a space that would help showcase her work and bright personality, allow her sell her work, book workshops, and connect her social media accounts.
SOLUTION
A black based site allows the colour of Deb's work to really pop off the page. The site is colourful, easy to navigate, and includes a work folio for people to view when commissioning an artwork.
A shop hosted within the website categorises products, allows product quick views, and allows you to book workshops within the same cart.
Deb's instagram feed is fed into the site to cross connect the website and social media.