GOLF VICTORIA
Golf Victoria, the state sporting association for golf in Victoria, was formed with the amalgamation of the Victorian Golf Association (VGA) and Women's Golf Victoria (WGV). It represented all golfers in Victoria through member clubs, leagues and district associations.
Golf Victoria wanted to develop their new brand and logo. Both organisations had a rich history, and were seen as conservative, traditional, and capable. The Golf Victoria logo needed to respect this history, but present them as a trustworthy organisation that provided leadership and was capable of meeting modern challenges and opportunities.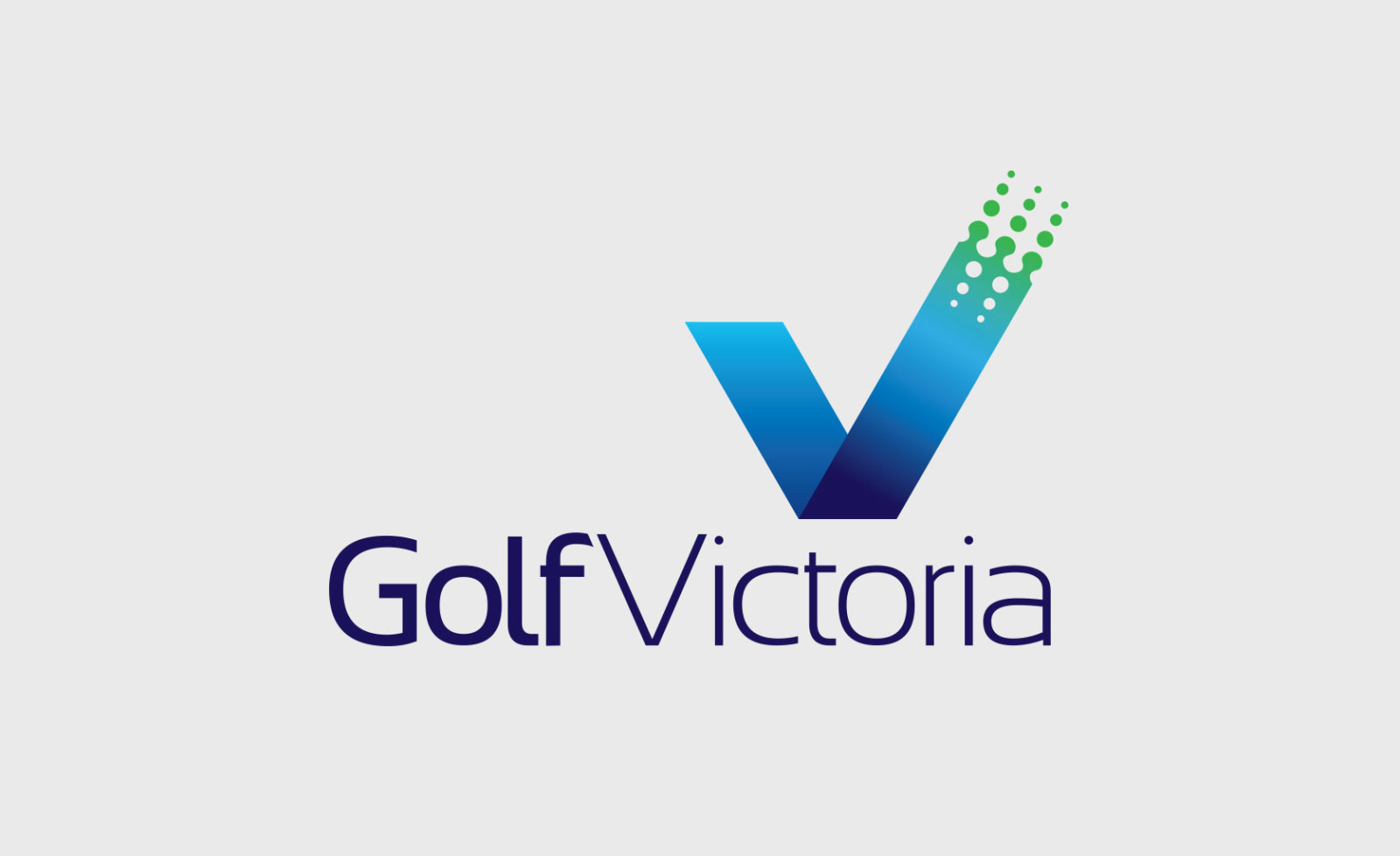 The first core challenge was that the organisation had not yet developed a personality, and this logo was the first step to provide the framework for the emergence of this personality.
The second core challenge was identifying what traditional elements were associated with the sport and the state, that needed to be retained or referenced, to help build trust and respect the history.
SOLUTION
Through extensive research into the history of the two organisations, other state sporting bodies, and member surveys, we were able to get real insight into the strong symbols and colours that they associated with the state, and the importance of the logo incorporating some of these symbols. Members also had some very strong opinions on the success of some of the other state golfing organisation logos.
Many concepts and revisions were created based on the research findings.
The Golf Victoria Board was able to assess the concepts presented in response to the survey results, knowing what existing strengths could be leveraged to present a positive, forward-thinking organisation.
Everything from the symbolism of the V, to the colours of the typeface were developed through historical research and member surveys. Every element of the brand identity is there for a reason.
Golf Victoria are now part of Golf Australia.