TMOS
The Australian Research Council Centre of Excellence for Transformative Meta-Optical Systems (TMOS) is working to create the next generation of miniaturised optical technology. Their research outcomes will underpin future technologies, including real-time holographic displays, artificial vision for autonomous systems to see the invisible, and ultra-fast light-based WiFi.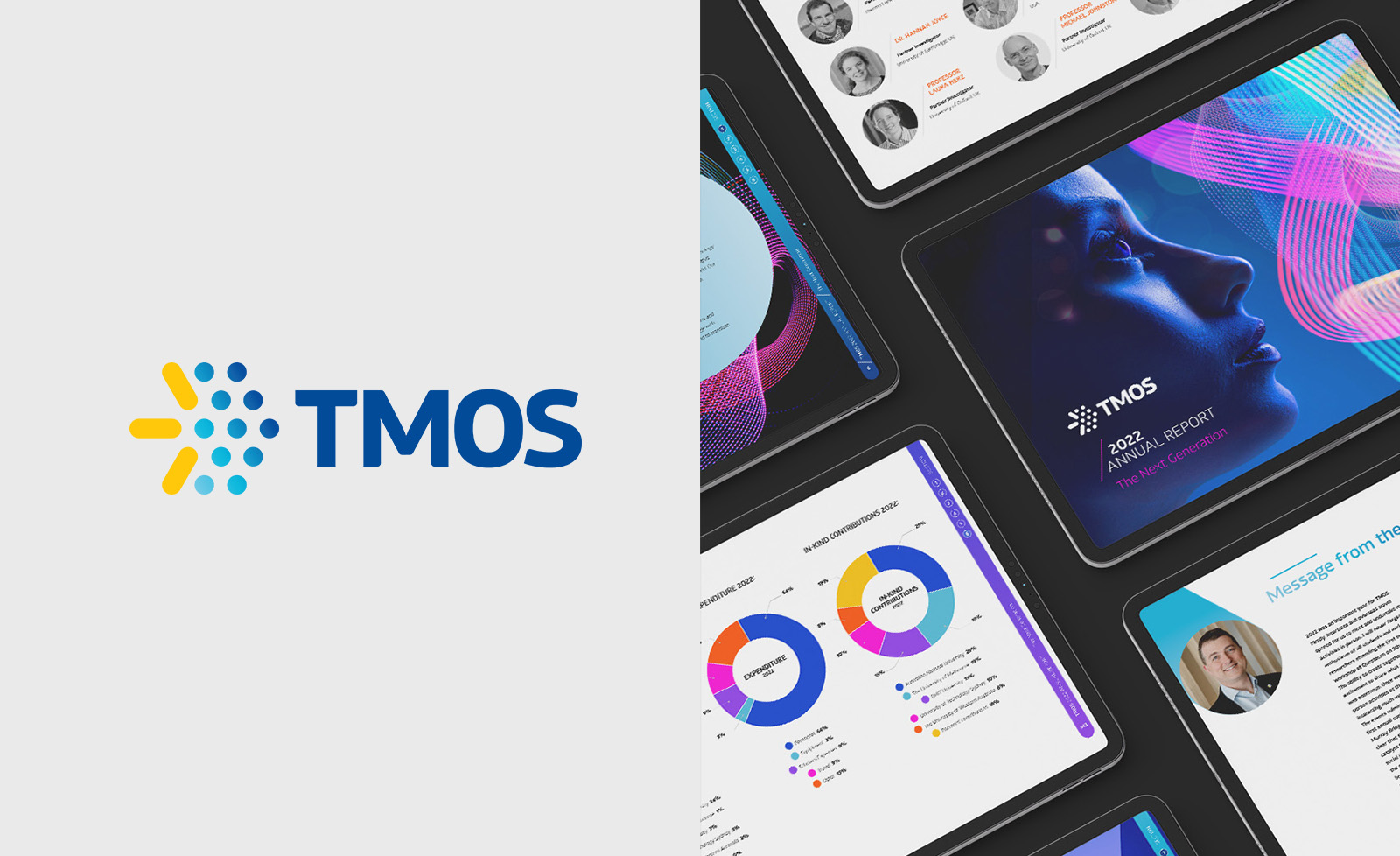 TMOS were a newly formed Centre funded by The Australian Research Council and required branding that represented the concept of their research in a clear and uncomplicated way.
SOLUTION
The TMOS logo combines the two main concept of their research – the light source (represented by three lines) and the artificial structured surface (the dots). The three lines form the shape of an arrow pointing forward to represent the future advancement of technology that TMOS's research will enable. From the initial logo development, a whole brand system was created, including colour palette, fonts, supporting graphic devices, and image treatment.
Since it's formation, I have worked with TMOS to help tell their story further through signage, annual reports, conference branding and materials, stationery, and even a pair of diffraction glasses!
TMOS are a wonderful team to work with, and it's exciting to think of the technology in the future that will be possible because of their research.